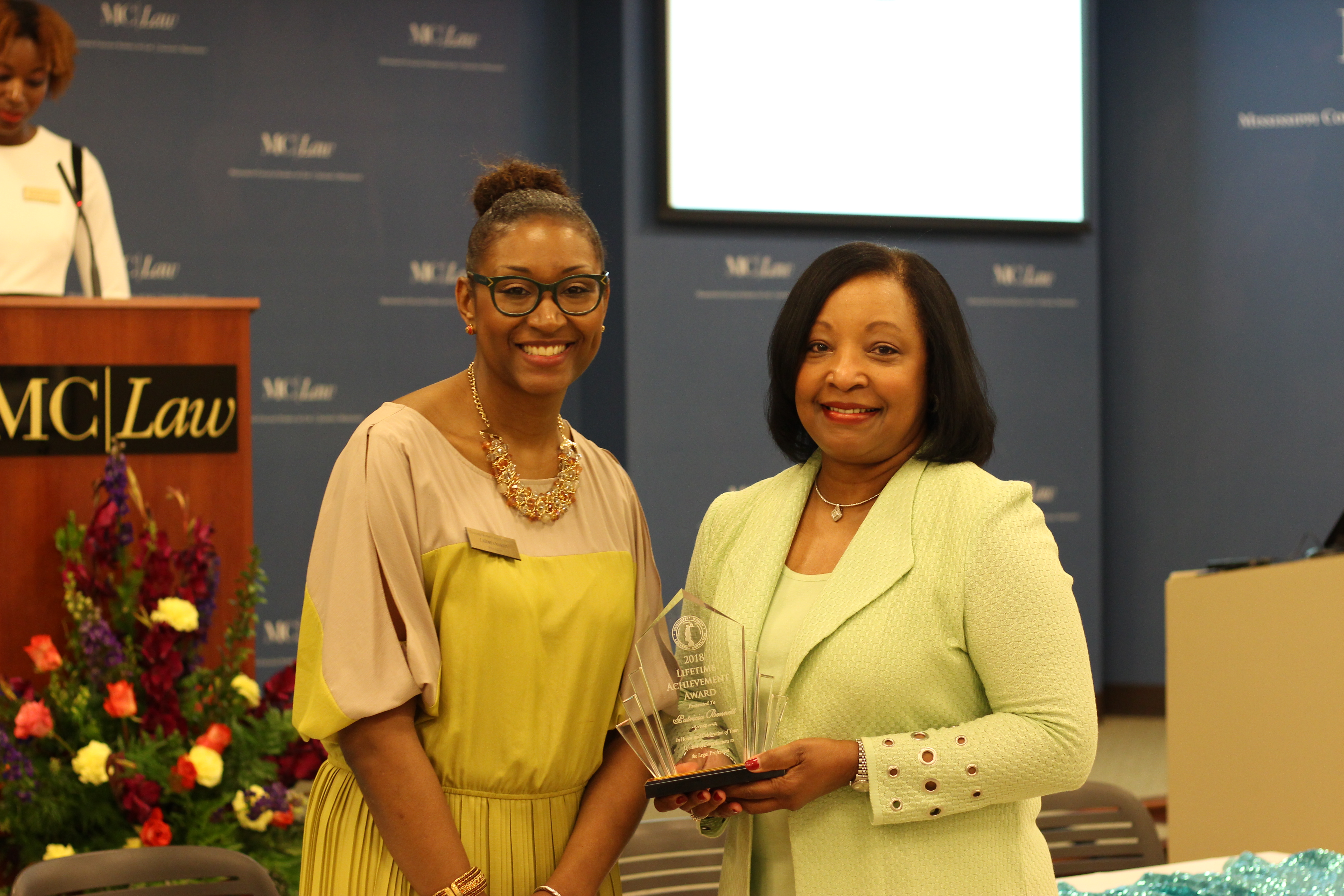 On May 18, 2018, Dean Patricia Bennett ('79) was named the recipient of the Mississippi Women Lawyers Association's (MWLA) Lifetime Achievement Award. Dean Bennett received her award during the MWLA's Tenth Annual Day of Leadership luncheon, held on the campus of MC Law in downtown Jackson.
Fellow MC Law alum Tiffany P. Grove ('04) received the MWLA's 2018 Outstanding Woman Lawyer Award. Grove is an attorney with Williford, McAllister & Jacobus, LLP in Ridgeland, Miss.
For Dean Bennett, the Lifetime Achievement Award is one of many indicators reflecting a fulfilling recent few years. While accepting her award, Bennett noted the significance of the past two years in particular, which include being named Dean of Mississippi College School of Law and President-elect of the Mississippi Bar. Bennett will assume her duties presiding over the Mississippi Bar during the annual Bar Convention in Destin, Florida in July 2018.
To learn more about Dean Bennett, click here to read her biography.
To learn more about the MWLA, click here.